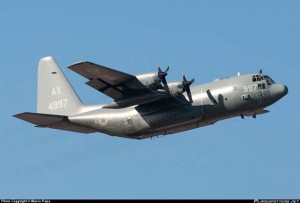 J.F. Taylor, Inc. has selected, Orlando, Florida based Q4 Services, for the Naval Air Warfare Center Training Systems Division's (NAWCTSD) visual display and projection system upgrade for U.S. Marine Corps C-130T flight simulator.
"We are delighted to be selected to support J.F. Taylor, Inc. on the C-130T program," said Brian Simpson, president & CEO, Q4 Services LLC. "Q4's market-leading SupraVue® collimated visual display and high resolution digital projection solution ensure an extremely realistic and reliable visual training environment is created for their customers."
The C-130T flight simulator is a multi-role, multi-mission transport aircraft that provides in-flight refueling as well as rapid ground refueling and transportation of personnel and cargo.