Q4 offers valuable experience in
CRT overhauls, repairs, updates, and refurbishments.

High Quality CRT Solutions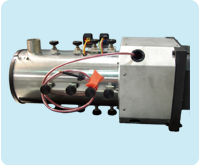 Q4 provides high quality overhaul and repair support for a broad product range of projectors and monitors used within the flight simulation industry.
These competitively-priced CRTs offer vastly improved life cycle costs due to rapid turn-around times, improved performance and significantly extended tube life.
Rapid turn-around times

Improved performance

Significantly extended tube life

Competitively priced

CRTs are manufactured
by Panasonic engineers
Q4 CRT Part Lists
Comprehensive Support
Q4 can fully support operators with an all-encompassing and comprehensive CRT service that meets all support requirements of numerous projector platforms.
Barco 5012

Barco MRP

Thales AMC

RSL Wide/Supralux

808's
Barco 5044

Marquee

FSI Skylight

ESCP 2000

909's
Barco 5042

Thales Phoebus/Phebus

Sony VH90

and many more…
Barco 5012

Barco MRP

Thales AMC

RSL Wide/Supralux

808's
Barco 5044

Marquee

FSI Skylight

ESCP 2000

909's
Barco 5042

Thales Phoebus/Phebus

Sony VH90

and many more…