Q4 is a dedicated partner for success.
Q4 is a world-class, independent manufacturer and provider of innovative visual display systems and related services that support the global simulation and training industry.
Headquartered in Orlando, Florida, and in close proximity to the National Center for Simulation and renowned Central Florida Research Park, Q4 is a  small business offering clients high quality, cost-effective visual display systems.
Q4's unique manufacturing process and in-house engineering capabilities provide clients with an unmatched, value-added training partner for any project size, or complexity. An ability to be flexible and agile helps Q4 consistently meet or exceed performance specifications for each customer and deliver them on time; every time.
Since incorporating in 2004, Q4 has set new industry standards for product reliability, service and customer commitment.
Q4 leadership team delivers world-class results.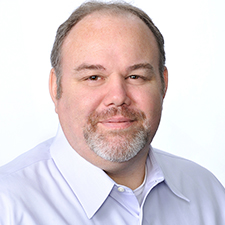 Mike Ponder
President & CEO
A U.S. Army veteran specializing in the attack helicopter armament/electrical systems field, Mike Ponder's career in avionics and flight simulation spans nearly 25 years. Prior professional experience comes from multiple simulation manufacturing and training companies, including FlightSafety International, Thales Training & Simulation, Pan Am Flight Training Academy and Collins Aerospace, during which Mike gained valuable experience in Simulator Maintenance, Field Service Engineering, Customer Services and Program Management.
During his tenure at Q4, Mike has held critical leadership positions including Managing Director; Operations and Special Projects Director; Programs Director; and Program Manager.  Mike was recently accepted to and successfully completed the prestigious Emerging Leaders Initiative Program through the Small Business Administration (SBA).
Possessing in-depth industry knowledge, significant leadership capabilities and experience, Mike has a true passion for the Q4 employees, products and customers.  Mike is a west coast native from Orange County, California, and has a keen interest in surfing and boating.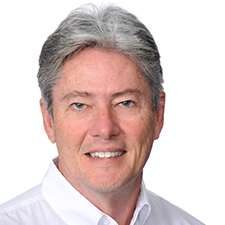 Robert Burrows
Chief Financial Controller
Rob brings more than 30 years' experience in financial and operational roles with a wide variety of public and private businesses. The companies have operated in the software, consumer products, retail and telecommunications industries. Rob provides strategic leadership and a hands-on approach to the finance, accounting, and purchasing departments of Q4.
Rob earned his Bachelor of Science in Finance and Accounting from the University of Virginia then went on to earn a Master's of Business Administration in Management and Marketing from Rollins College's Crummer Business School.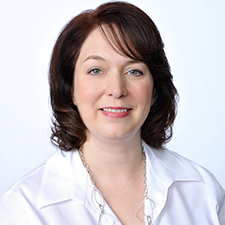 Monica Ponder
Human Resources Director
Through 25 years of experience in Human Resources, Monica has gained valuable and diverse experience in a variety of HR-related matters at companies including Hallmark, ToysRUs.Com, Taylor Publishing, The Associates and Torrey Homes.
Monica is responsible for all of Q4's Human Resources needs, including the recruitment and hiring process, benefit and compensation programs, employment policies, employee relations and regulatory compliance.  Monica is an officer of the corporation and serves on the Board of Directors.
A founding member of Q4, Monica is originally from Dallas, Texas, where she earned her Bachelor of Business Administration from the University of Texas.  Monica went on to complete an Executive Master of Business Administration in International Business from the University of Central Florida.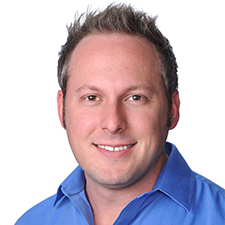 Sean Hobbs
Business Development Director
Sean has worked closely with every aspect of our industry. In Program Management, Customer Service and managing Installation Teams, Sean has extensive experience with programs for all branches of the U.S. military, as well as commercial flight simulation training worldwide. His in-depth knowledge of visual simulation has taken Sean around the world. Sean is well known within the industry and regularly attends I/ITSEC, EATS, WATS, APATS, and FSEMC, and on occasion has even shared his passion speaking at these conferences.
As a native Floridian, Sean enjoys cycling and golfing.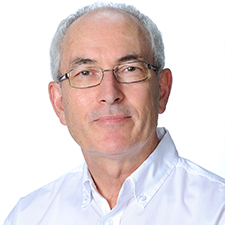 Brian Taylor
Commercial Contracts & Bids Manager
Having served in the British Royal Navy for nine years, Brian has dedicated most of his post-military career to supporting the defense sector. Building on his experience as a professional chartered engineer, Brian transitioned into program and contract management many years ago, working for major defense OEMs including Lockheed Martin.
Brian moved from the UK to the U.S. in 2002 in support of a BAE Systems owned subsidiary, and became a U.S. citizen in 2009. Brian's diverse experience and knowledge brings additional value to our contract management area.