Q4 is a dedicated partner for success.
Q4 is a world-class, independent manufacturer and provider of innovative visual display systems and related services that support the global simulation and training industry.
Headquartered in Orlando, Florida, and in close proximity to the National Center for Simulation and renowned Central Florida Research Park, Q4 is a  small business offering clients high quality, cost-effective visual display systems.
Q4's unique manufacturing process and in-house engineering capabilities provide clients with an unmatched, value-added training partner for any project size, or complexity. An ability to be flexible and agile helps Q4 consistently meet or exceed performance specifications for each customer and deliver them on time; every time.
Since incorporating in 2004, Q4 has set new industry standards for product reliability, service and customer commitment.
Q4 leadership team delivers world-class results.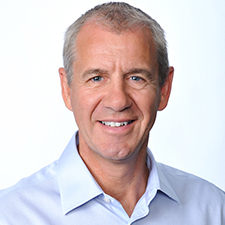 Brian Simpson
President & CEO
An aviation industry veteran for 30 years, Brian's experience spans all areas of the simulation sector, including simulator operations, training services delivery and support, resource management and equipment manufacturing.
He brings a wealth of international and multi-cultural expertise to Q4 with extensive experience in strategic decision-making to drive company growth, and incorporate innovation and cost improvement where required.  This is complemented by his proven acquisition/divestment track record.
Before he was appointed President & CEO of Q4 in June 2013, Brian held senior management and executive positions with GE, Thales and UK RAF, as well as other positions that included: Group CEO at Oxford Aviation Academy, COO for GE Commercial Aviation Training and General Manager for AATC/Thales Training & Simulation.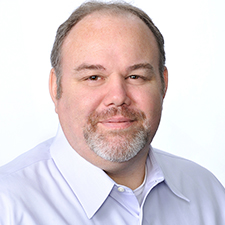 Mike Ponder
Managing Director
A U.S. Army veteran specializing in the Army attack helicopter armament/electrical systems field, Mike's career in avionics and flight simulation spans more than 20 years.
In that time, he has gained valuable experience working for multiple simulation manufacturing companies, holding positions of simulator technician and field service engineer, as well as manager of customer service, device updates projects, and flight training devices.
His in-depth knowledge and diverse experience give him a much-needed flexible approach in his current role. Mike is a west coast native from Huntington Beach, California, and has a keen interest in surfing and boating.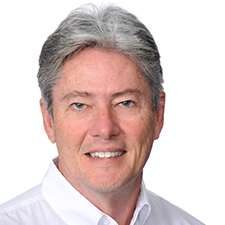 Robert Burrows
Chief Financial Controller
Rob brings more than 30 years' experience in financial and operational roles with a wide variety of public and private businesses. The companies have operated in the software, consumer products, retail and telecommunications industries. Rob provides strategic leadership and a hands-on approach to the finance, accounting, and purchasing departments of Q4.
Rob earned his Bachelor of Science in Finance and Accounting from the University of Virginia then went on to earn an Master's of Business Administration in Management and Marketing from Rollins College's Crummer Business School.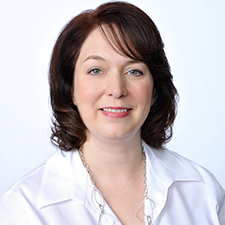 Monica Ponder
Human Resources Director
Monica has been in the human resources area for more than 20 years, and during that time has worked in multiple industries, gaining valuable and diverse experience in a variety of HR-related matters. She is responsible for all of Q4's Human Resources needs, including staffing, benefits, compensation, employee relations and compliance.
One of Q4 co-founders, Monica is originally from Dallas, Texas, earned her Bachelor of Business Administration from the University of Texas and then completed her Executive Master of Business Administration in International Business from University of Central Florida.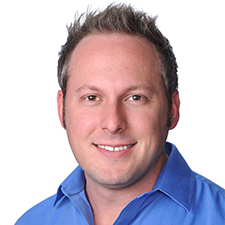 Sean Hobbs
Business Development Director
Sean has worked closely with every aspect of our industry. In Program Management, Customer Service and managing Installation Teams, Sean has in depth experience with programs for all branches of the U.S. military, as well as commercial flight simulation training worldwide. His in-depth knowledge of visual simulation has taken Sean around the world. Sean is well known within the industry and regularly attends I/ITSEC, EATS, WATS, APATS, and FSEMC, and on occasion has even shared his passion speaking at these conferences.
As a native Floridian, Sean enjoys cycling and golfing.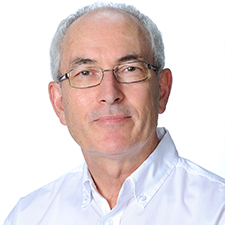 Brian Taylor
Commercial Contracts & Bids Manager
Having served in the British Royal Navy for nine years, Brian has dedicated most of his post-military career to supporting the defense sector. Building on his experience as a professional chartered engineer, Brian transitioned into program and contract management many years ago, working for major defense OEMs including Lockheed Martin.
Brian moved from the UK to the U.S. in 2002 in support of a BAE Systems owned subsidiary, and became a U.S. citizen in 2009. Brian's diverse experience and knowledge brings additional value to our contract management area.
Andy Wilson
Subject Matter Expert, Engineering Director
Andy's 35+ years of experience in the simulation industry brings a great deal of value to the Q4 leadership team.
As the subject matter expert for design and engineering, his broad knowledge and skills, with regard to lamination and composite, ensure that Q4 is always at the leading edge of advancements in material and design technologies, while continuing to provide high-performing, market-leading visual display systems.
A UK native, Andy enjoys the opportunity of bringing together various SMEs to create a world-leading engineering team.