On March 7, our Head of Sales, Joe Radosky, had the opportunity to attend the world's largest helicopter exposition and trade show, HAI Heli-Expo. The event brings together more than 20,000 helicopter industry professionals from all over the world to see the latest in vertical-lift manufacturing, equipment, and avionics.
"It's always a wonderful opportunity to see what's happening in any of the aviation sectors," said Radosky. "With more than 700 exhibitors and more than 60 aircraft on display, there was a lot to see."
Heli-Expo has approximate 20,000 industry professionals who attend, including 20% from international destinations. Their next expo is Feb. 26 to Mar. 1 in Las Vegas.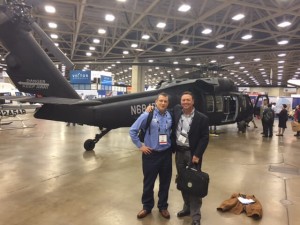 While taking in all the sites, Joe ran into
Kevin Vizzari (right), the new AAAA Central
Florida Chapter president.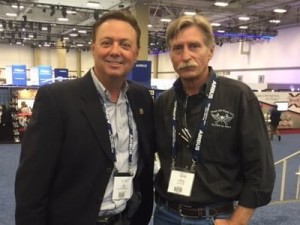 Joe met up with his old friend, Kevin Lacey (right), one of the stars of the TV show "Airplane Repo."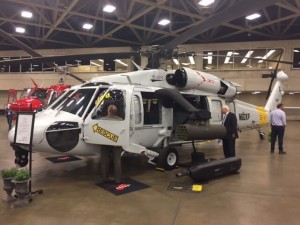 This is the new Lockheed Martin-Sikorsky SFC-60X helicopter. Although a civilian helicopter show, a lot of military and law enforcement visitors attend to see what's new in the area of airborne surveillance and protection.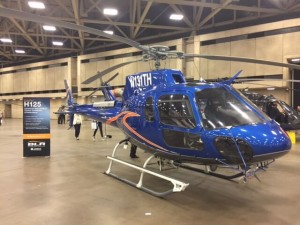 This is the new Airbus helicopter.