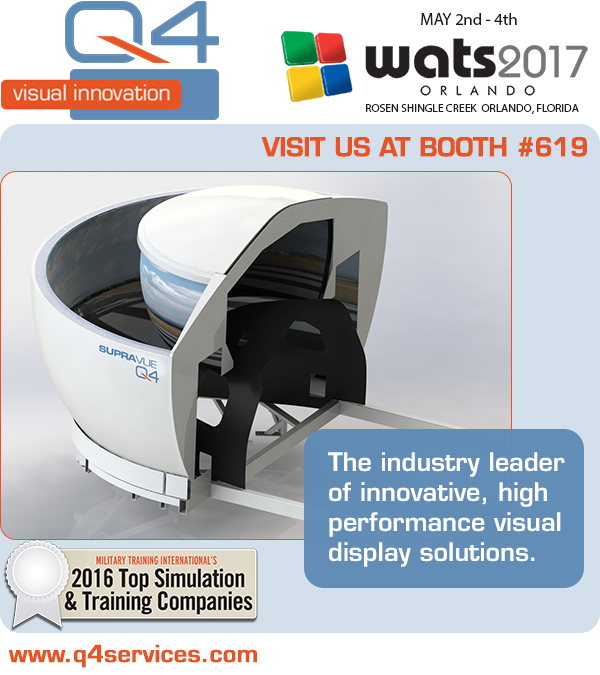 Q4 Services, the industry leader of innovative, high performance visual display solutions, is excited to be participating once again at the World Aviation Training Conference and Tradeshow (WATS) on May 2-4 at the Rosen Shingle Creek in Orlando, Florida. Q4 will be exhibiting in booth #619.
WATS is the world's largest gathering of aviation training professionals serving airlines, regulators, training providers and the training industry with more than 1,200 expected from 50+ countries over three days of conference and tradeshow, and offers a relaxed yet professional environment conducive with developing new and building existing business relationships.
WATS offers unrivaled opportunities to meet with peers from the senior echelons of the international airline training community, to discuss the latest training issues and consider and learn how others have addressed and resolved these scenarios.