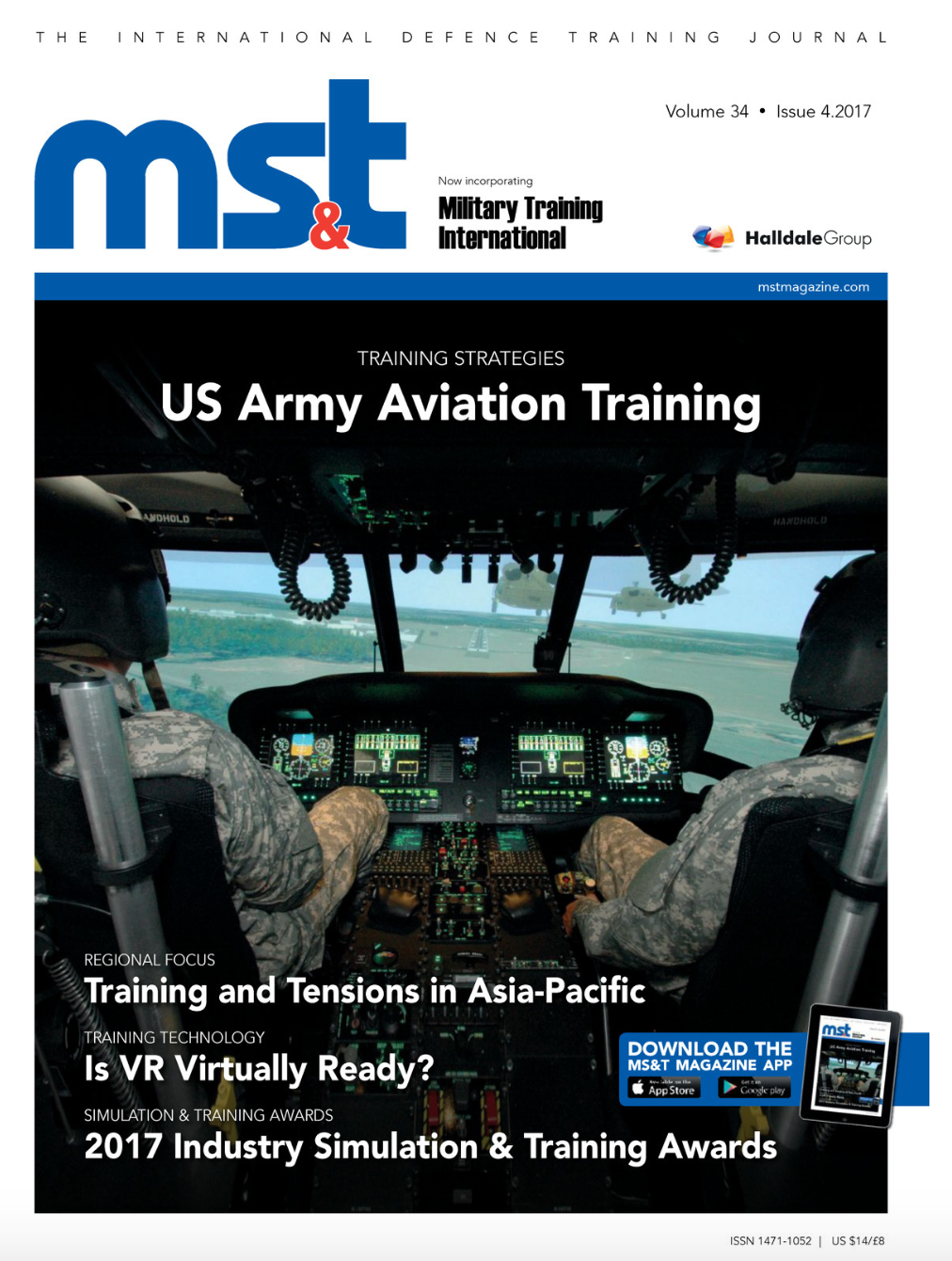 In September, Q4 Services received recognition as part of the 2017 Industry Simulation & Training Awards, as well as inclusion in The Halldale Group's industry guide for Simulation and Training Solutions and Expertise Providers. Currently in its 16th year, the Industry Simulation & Training Awards is hosted by The Halldale Group's Military Simulation & Training (MS&T) magazine and recognizes companies that have made a significant impact in the military training community.
"Any time our company is recognized for our achievements, it really is an honor, especially when it is by our peers in the simulation and training industry," said Brian Simpson, Q4 president and CEO. "Our team is very talented and passionate about delivering high-performance visual display solutions, and I'm really happy to see their hard work pay off."
Q4 is a world-class, high performance supplier of technically innovative and unique visual solutions. As a market leader supporting military and commercial simulation, as well as training, Q4's flexibility, cost-effectiveness, and the ability to design and manufacture in-house, provides better quality products that are quicker to ship, and even faster to install. Q4 Services has been recognized for six consecutive years as a top simulation and training company.
This year's awardees were selected by a panel of judges consisting of MS&T's experienced editorial board and were chosen based on information provided from an industry survey. Companies that have made noteworthy contributions are recognized in the 2017 Industry Awards list published in MS&T's September/October issue, in addition to its online directory on www.awards.mstmagazine.com.