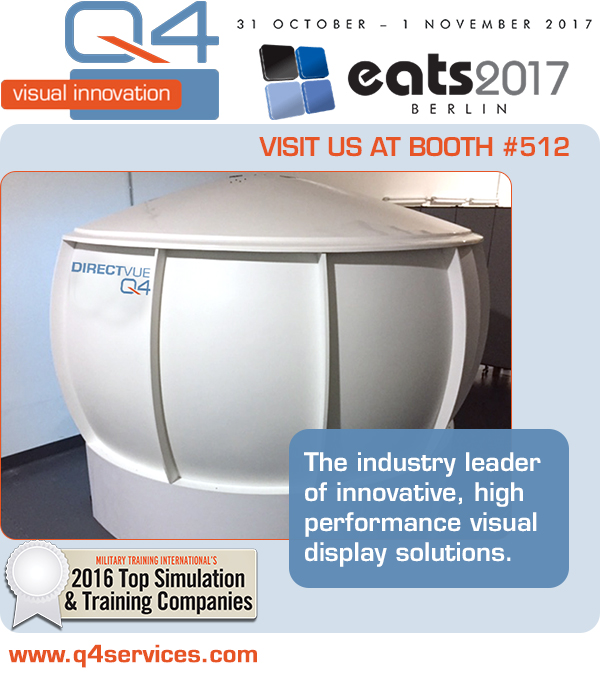 It continues to be a busy year for Q4 Services, the industry leader of innovative, high performance visual display solutions. Beginning Oct. 31 through Nov. 1, Q4  is participating in The Halldale's European Airline Training Symposium (EATS) in Berlin, Germany. in booth #512.
The European Airline Training Symposium (EATS) is the leading aviation training event for Europe, the Middle East and Africa. This annual conference and trade show specializes in aviation training and simulation and brings together the industry's leading professionals to promote safety, and share best practice in pilot and cabin crew training.
The event is expected to attract more than  700 aviation training professionals from 50+ countries over the two days of conference and exhibition, and offers a relaxed yet professional environment conducive with developing new and existing relationships.