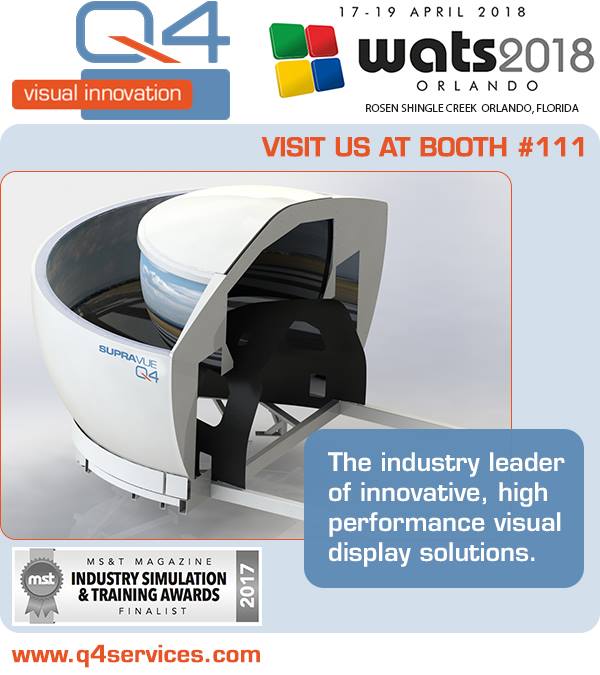 Q4 Services, the industry leader of innovative, high performance visual display solutions, is exhibiting at this year's World Aviation Training Conference and Trade Show (WATS) on April 17-19 at the Rosen Shingle Creek in Orlando, Florida. Q4 will be in booth #111.
Joe Radosky, Q4's head of sales, said, "WATS is always a great opportunity for us to share our company's achievements – whether that's introducing them to our products, or talking about the services we offer for relocations and re-skins. It's several days of information sharing for aviation training professionals who need all sorts of support in helping to get their job done and their people trained."
Halldale's WATS is the world's largest gathering of aviation training professionals serving airlines, regulators, training providers and the training industry with more than 1,200 expected from 50+ countries over three days of conference and trade show. It offers a relaxed yet professional environment conducive with developing new and building existing business relationships.
"It's nice to have WATS take place here in Orlando, right in our backyard," said Radosky. "We're looking forward to meeting with those in attendance, and giving them a chance to get to know us and learn more about our products, like our DirectVue. I think they're really going to appreciate the level of immersion it offers, not to mention the smaller footprint that makes it so perfect for so many training environments."