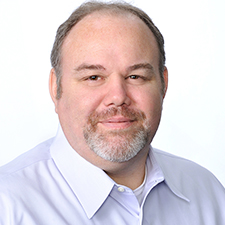 Orlando, Florida – Mike Ponder, Managing Director of Q4 Services Inc., recently completed the prestigious Emerging Leaders Initiative Program through the Small Business Administration (SBA).  Q4 is one of only 20 businesses chosen among applicants from 43 counties in the SBA Florida North District Office's service area for the distinguished Emerging Leaders Initiative Program.
Mike Ponder was accepted to and successfully completed the intensive executive-level series intended to elevate the growth of high-potential small businesses.  Developed by the SBA, the "MBA-like" program draws on the experience of advisors and business leaders in communities across the country, providing a comprehensive curriculum in finance, marketing, human resources and strategic planning.
One of Q4's founders, Mike Ponder is a US Army Service Disabled Veteran with a background in the maintenance and support of attack helicopter armament electrical and avionics systems.  Mike has spent nearly 25 years in flight simulation working for multiple simulation manufacturing companies.  During that time, Mike has gained valuable experience working within Simulator Maintenance, Field Service Engineering, Customer Services, and Program Management departments.  During his tenure at Q4, Mike has specialized in Flight Training Device Updates, Flight Training Device Relocations, Operations and Program Management. Mike is an officer of Q4 and serves on the Board of Directors.
About Q4 Services, Inc.  Q4 Services Inc. is a world-class, independent manufacturer and provider of innovative visual display systems and related services that support the global simulation and training industry.  Headquartered in Orlando, Florida, Q4 is a Service Disabled Veteran Owned (SDVO) small business offering high quality visual display systems for flight simulation training.  Other services include simulator relocations, maintenance services and support.  Since 2004, Q4's manufacturing and engineering capabilities has provided customers with an unmatched, value-added partner for any project size or complexity.